Sheerstone... The Premium Collection
The premium collection, uses translucent natural stone panels to create amazing features and works of art for interior design applications. We use both onyx and Ammonite to create these unique, dramatic stone panels.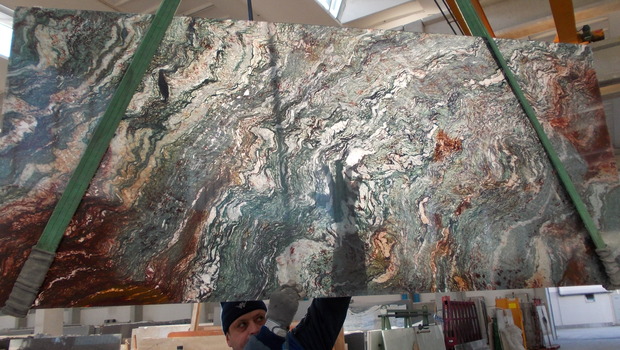 This innovative collection comprises of a 5mm natural stone veneer which has been laminated to a translucent substrate. We then illuminate it from behind to create a magnificent piece of décor, that takes natural stone to another dimension.
Natural stone is one of the most luxurious materials used for high end interior design. It is adored by many because of its unlimited choice and for the opulence it displays. When we combine natural stone with high-quality LED lighting, a dramatic design is created that will enrich your interior.
Onyx is a material that is highly desirable and is one of the most beautiful natural materials. It has endless variations in pattern, colour and translucency.
For more information about the Onyx translucent natural stone panels click here.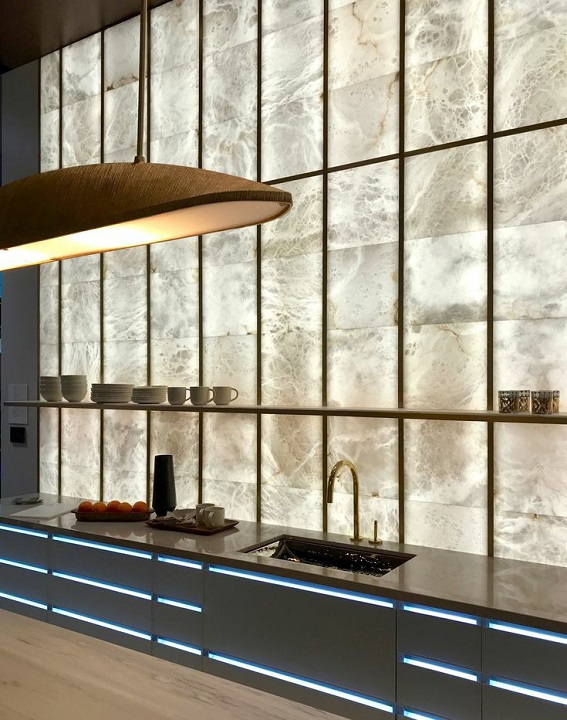 Our Ammonite collection also use translucent natural stone panels to create beautiful interior décor. These Ammonite panels include slices of real natural agate. These are arranged by hand and then covered and encapsulated with a clear resin. They are then finally polished. As these translucent panels are arranged by hand each one is unique so no two slabs are the same.
Both 10mm and 20mm thickness options can be chosen depending on the application that is required.
These semi-precious stone slabs are exquisite and can be used for a wide variety of applications. They are stunning additions to an interior and include LED back lighting which enhances the true beauty of these stones.
For more information about the Ammonite collection click here.
It's perfect for walls and facades as well as high use applications such as bar tops, fronts and tables.