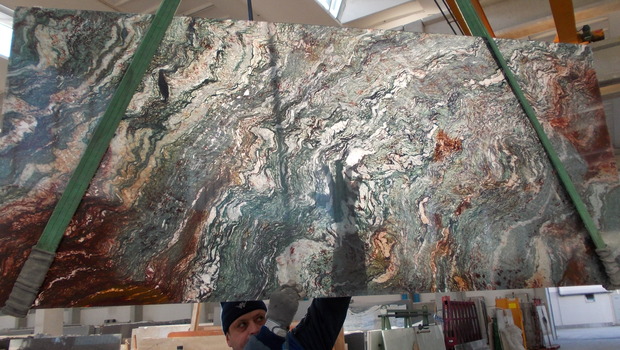 There appears to be a shift away from the usual requests for yellow materials toward the blues and none more spectacular than this one.
Luis Blu is in fact a granite that originates from Brazil and is further processed as a thin 5mm veneer onto glass with amazing translucency when backlit. Granite of course is a very hard wearing material resistant to staining & scratching making it an ideal surface material in high demand applications.
Using it as a veneer onto glass achieves functionality and the WOW factor.